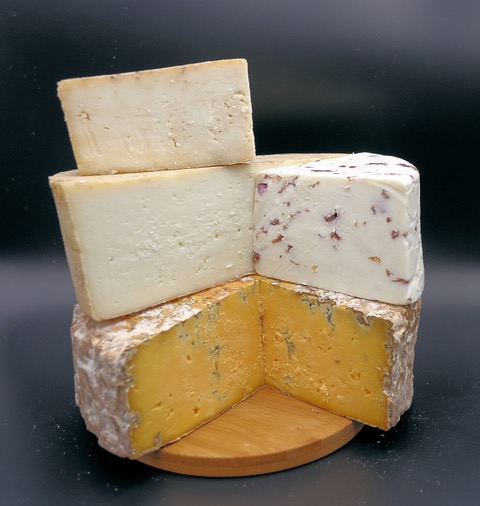 Cheese
Neneview Dairy - Stanwick Blue
£5.60
Product information
Winner of a Global Cheese Gold Award in 2017, a rich, semi-soft blue veined cheese with a warm amber glow. The veining develops on exposure to air. It has a strong "blue cheese" flavour. It is matured for at least 60 days.
Neneview Dairy currently produce 11 varieties of hard goat cheese. All of the milk comes from their own "trip" of goats and is made, on-site at Redlands Farm.

Advice on Storing and Serving Neneview Dairy cheeses
If stored un-opened, or in optimum conditions, our cheeses will be delicious for much longer. Store them, unopened in a refrigerator as soon as possible after purchase. Once opened, wrap tightly in cling film and keep refrigerated. This will prevent the cheese from drying out. If possible, remove from the refrigerator at least one hour before serving.
| | |
| --- | --- |
| Supplier | Neneview Dairy |
| Ingredients | |
| Shelf Life | |
| Allergen Information | |
| Category | Cheese |
| SKU | WLF-NENBLUE |