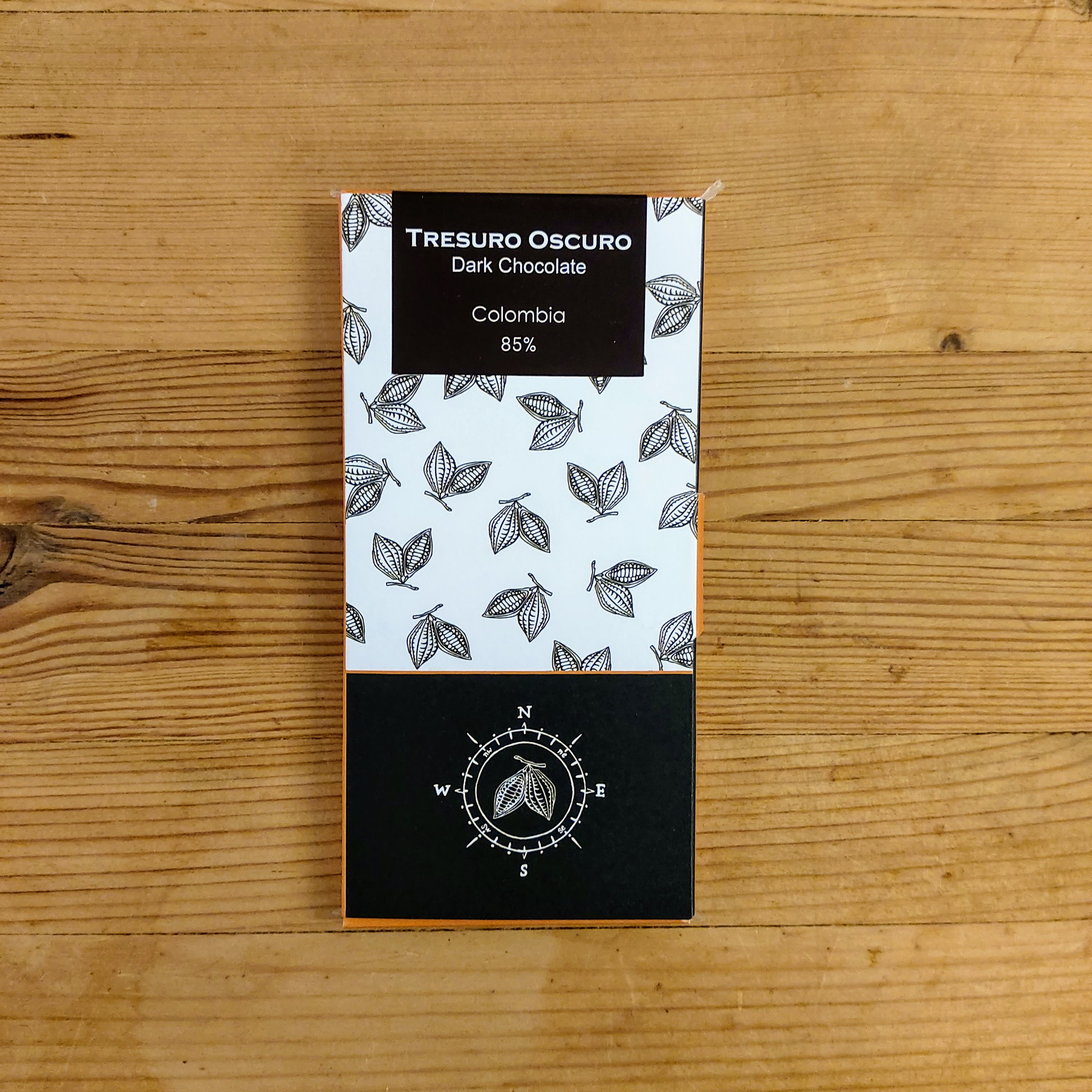 Cakes, Cookies & Chocolate
Explore Chocolate 85% Dark Colombia Chocolate Bar
£5.50
Product information
Dark Chocolate from the Santander region in Colombia.
Distinctive cacao flavour, with mild acidity and fruit notes. Surprisingly balanced for such a high percentage cacao.
This chocolate is produced only from cacao grown in the north eastern state of Santander in Colombia, which has perfect geography for growing high quality cacao: to the West lies the Magdalena River Valley and to the East the Cordillera Mountain Range.
Vegan. Gluten Free.
| | |
| --- | --- |
| Supplier | Explore Chocolate |
| Ingredients | Chocolate (Cocoa Solids ((Cocoa butter, Cocoa mass) Sugar, Vanilla, Emulsifier: SOY lecithin. 85% Cocoa solids |
| Shelf Life | 12 months |
| Allergen Information | Contains soy |
| Category | Cakes, Cookies & Chocolate |
| SKU | EXP-COLOMBIADARK |